spaightlabs1
True Killa'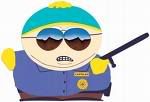 Joined: 12 Aug 2004
Posts: 8462
Location: centennial, co
Posted: Thu Nov 09, 2017 11:10 PM

Post subject: Nice offer from RNT for Vets/active duty folks

---

From RNT:

In honor of Veterans Day we want to show our support for Veterans and Service Members by giving away some duck calls this Friday November 10, 2017. Not just any duck call, but this weeks Small Batch No.6. That's right! This weeks Small Batch release will be given away to Veterans and Service Members ONLY. 18 calls to be exact. To enter the drawing Veterans and Service Members should go to our website, look under the "Shop" menu for the Military Discount tab, and click for discount code. This will take you to a page for Military Verification. Follow the verification process, we will receive notification when you have been verified which means your name and email address are now added to the drawing. We will pick the winners at random on Facebook Live this Friday. No purchase necessary. Keep your Military Discount code for future use.

Use this link for quick access for verification; https://rntcalls.com/pages/military-discount

For any Veteran or Service Member who verifies military credentials but does not win, we are offering an alternate call to the Small Batch giveaway. This call will be similar to, but not exactly like, the Small Batch No. 6 and you will be able to use your Military Discount code to save 15% off the purchase price. Also available to civilians at regular price of $140. Supplies limited. Offer ends Sunday Nov. 12, 2017 at midnight.
_________________
I love my country but I fear my government.

Don't trust whitey.