spaightlabs1
True Killa'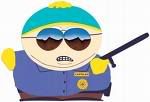 Joined: 12 Aug 2004
Posts: 8487
Location: centennial, co
Posted: Fri Feb 09, 2018 1:42 PM

Post subject: Draw reminder

---

Just a reminder that yesterday was the last day to put in for the limited license draw for Spring of 18.

No need to thank me.

If you forgot, there are frequent opportunities to buy turned in tags as the season approaches if you keep your eyes open.
_________________
I love my country but I fear my government.

Don't trust whitey.
Treerooster
Newbie


Joined: 25 Sep 2015
Posts: 36
Location: Where its wet...in NE Colo
Posted: Sat Feb 17, 2018 4:02 PM

Post subject:

---

Anybody got a back door key to find out draw results before they post them under this new system?

You can check your pref points I guess but they had that bottled up before.
_________________
Fear the beard