spaightlabs1
True Killa'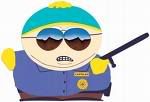 Joined: 12 Aug 2004
Posts: 8382
Location: centennial, co
Posted: Sat Apr 14, 2018 9:52 PM

Post subject: Let's see 'em boys

---

I'm sure there were a few hearty souls who couldn't resist the siren's song of opening day!

I decided to get the weekend chores done today since it was still gonna be pretty breezy out east and I'm not in that big of a hurry to fill my first tag. I've got Monday off and it's gonna be perfect spring turk weather on Monday if I can't get it done tomorrow.

Hope everyone shoots a 5 bearded 2 inch spurred tom!
_________________
I love my country but I fear my government.

Don't trust whitey.