spaightlabs1
True Killa'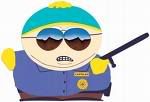 Joined: 12 Aug 2004
Posts: 8506
Location: centennial, co
Posted: Sun Mar 03, 2019 7:20 PM

Post subject: Hevi shot turkey ammo for sale

---

I kill about one turkey a year. I've got 12 boxes of hevishot which will get me through the next 65 years or so. I'm speculating that I'm not gonna live for 65 more years, and that if I do I will be too busy on the talk show circuit to hunt turkeys at that point.

Looking to part with 9 boxes (5 shells per).

2 boxes of Hevi 13 7 shot 3 inch 12 ga
7 boxes of Hevi Mag Blend (5,6&7 shot) 3 inch 12 ga

$20 a box.

These would make one helluva a goose load too.
_________________
I love my country but I fear my government.

Don't trust whitey.