Fowlmouth16
Pro Hunter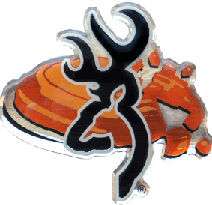 Joined: 14 Dec 2006
Posts: 532
Location: Milliken
Posted: Fri Sep 08, 2017 1:03 AM

Post subject: Open spot for teal

---

Have room in the blind this Saturday if any Cwa members want to shoot some teal send me a message.
_________________
If it Flies it Dies!!
Quackum !! Wackum !! Stackum!!
Squeeze the heat! Drop the Meat!