spaightlabs1
True Killa'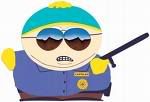 Joined: 12 Aug 2004
Posts: 8462
Location: centennial, co
Posted: Mon Oct 23, 2017 9:22 PM

Post subject: Lost dog - Brush area

---

lot of you guys know Luke Schmidt from Last Pass Outfitters.

His dog Elway is missing in the Brush area. Elway is a hell of a dog - help a brother out.



.
Yesterday at 12:58pm ·
Elway male German wirehair missing in Brush Colorado since the night of 10-22-17 . Please contact Luke Schmidt 303 888-3372 ## $ Reward


https://www.facebook.com/luke.schmidt.92
_________________
I love my country but I fear my government.

Don't trust whitey.